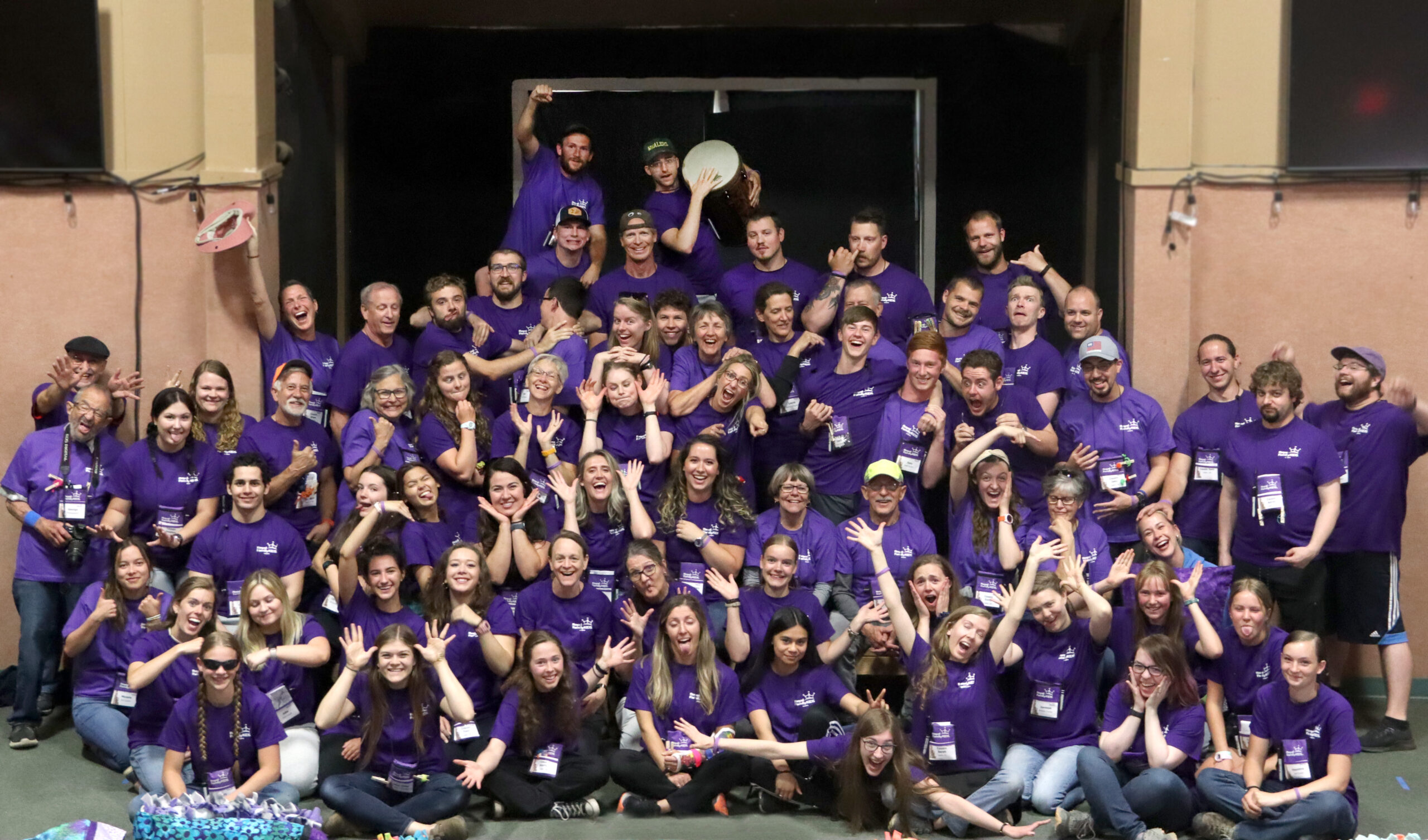 2,781 Children

are currently in the Alaska Foster Care System
Every year, we get to

treat 64 like Royalty

Royal Family Kids in Anchorage is operated with an all-volunteer staff, serving over 10,000 volunteer hours each year. If you're interested in getting involved but aren't sure where you fit, take a look at the list of opportunities below to see where your talents and abilities might lead you.
Camp Dates for Volunteers: July 13-19, 2024
Applications will go live January 2024
THANK YOU to everyone who made RFK 2023 a success! Read more about how it went >>
What role can you play at RFK?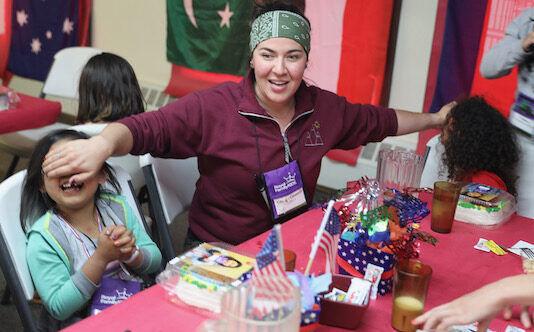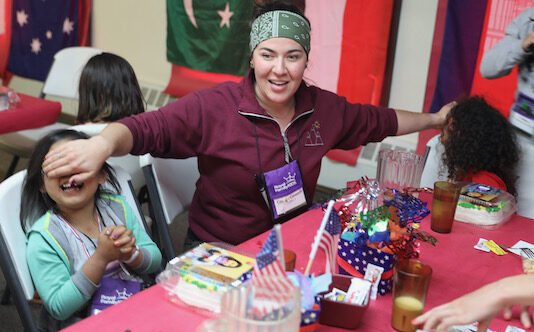 Cousin
Keeping with the family theme, Cousins (known as counselors at other camps) are paired with another Cousin and together they are responsible for four children during the week of camp – one for each of their hands. The two Cousins and four campers create a family pod.
Throughout the week, Cousins will join campers in all the activities, eat meals with campers, and directly facilitate a memorable week at camp.
Applicant Requirements: Age 18+
Need: 16 male & 16 female Cousins to bring all our kiddos to camp.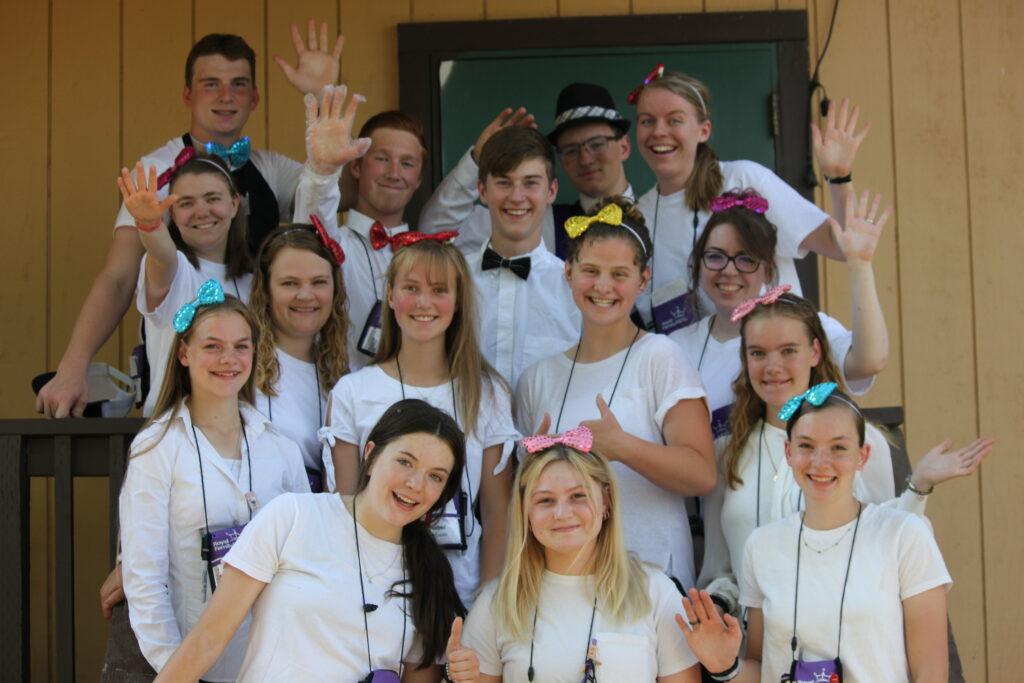 Second-Cousin
During the week of camp, Second-Cousins (assistant counselors) are responsible for a variety of activities and tasks to ensure that camp runs smoothly. Your week might include:
Decorating for special events
Serving meals to campers
Putting on skits for chapel
Assisting in the activity center, or making sure tie-dyed shirts get to the right campers
Playing alongside campers during their activities
Applicant Requirements: Age 16 – 18
Need: 6-8 male & 6-8 female 2nd Cousins to make camp run smoothly.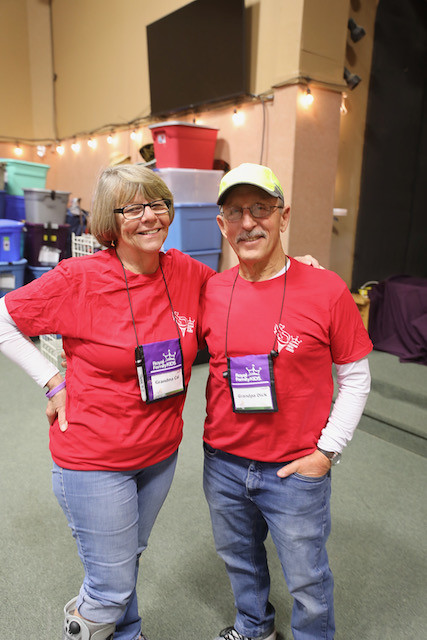 Elders
In the theme of a "Royal Family" – we value our elders who show up at camp to be present and demonstrate healthy relationships for the kids.
Grandma and Grandpa or Aunt and Uncle: Couples provide support to Cousins and develop positive relationships with the campers during camp activities and mealtimes.

Requirements: Must be married and attend camp together
Need: At least one couple but we always love having more!
Native Elder: Alaska has a large Alaska Native population and we value the Native elders who come to share their culture and develop positive relationships with the Campers.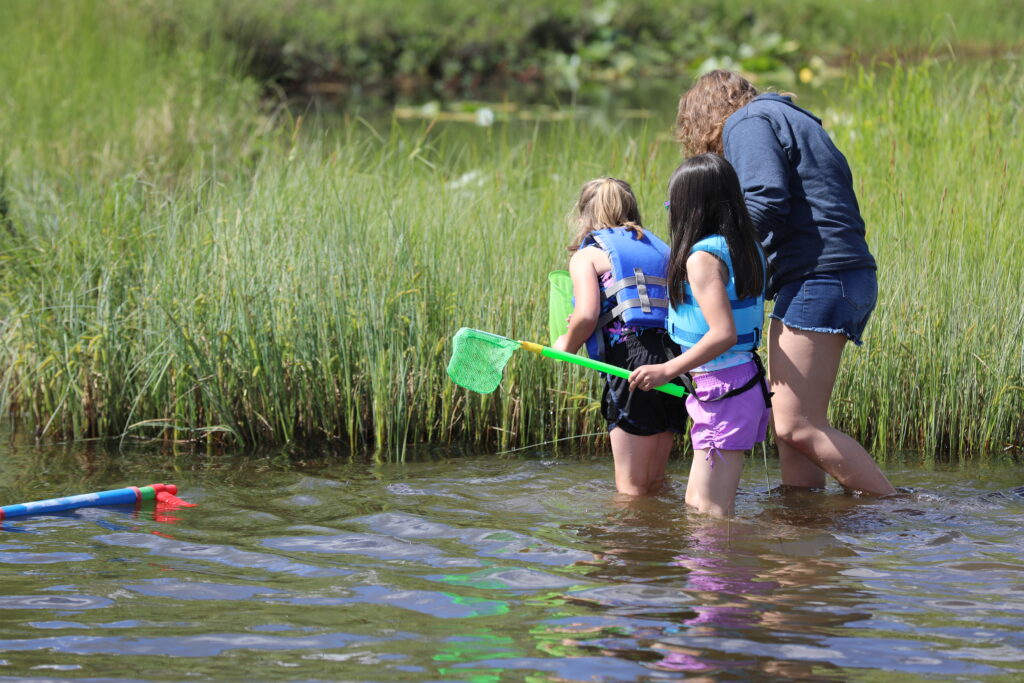 Lifeguard & Waterfront Assistant
Fishing, swimming, and boating galore! The Lifeguard and Waterfront volunteers monitor the safety of campers, facilitate fun lake-front activities, and accompany Campers on boating adventures.
Assistant Requirements: Age 16+ and be able to swim
Lifeguard Requirments: Age 18+ and must have a current lifeguard certification
Need: We need at least 2 lifeguards to keep our campers safe.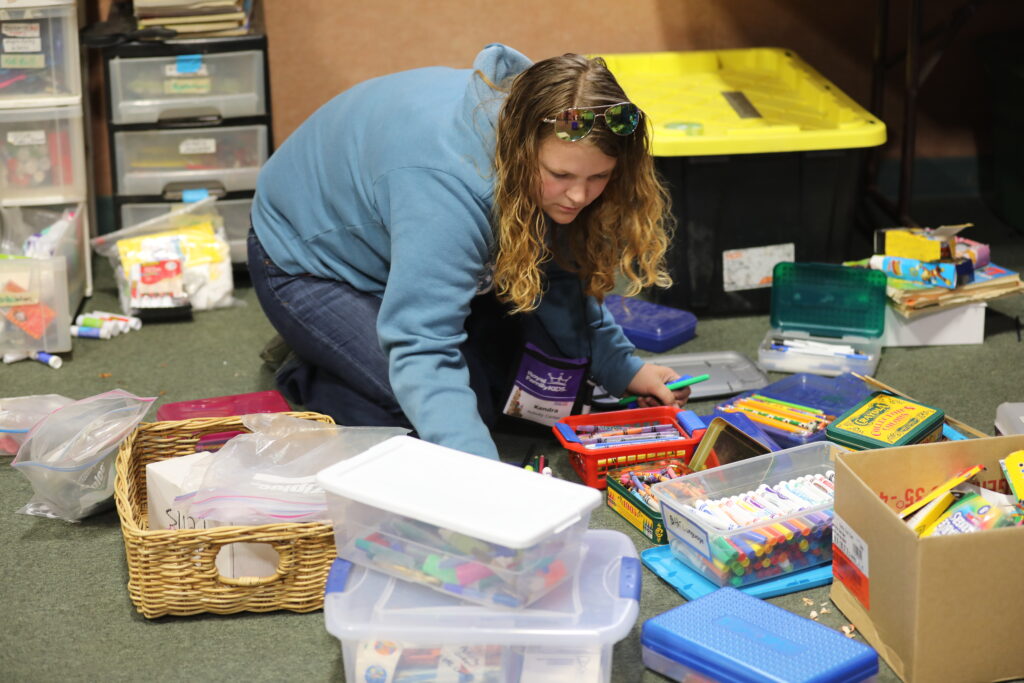 Activity Center Assistant
Camp is a choose-your-own-adventure for the campers, our activity center and woodshop volunteers organize and coordinate arts and crafts, legos, archery, dress-up, a talent show, and so much more!
Requirements: Age 16+
Need: 4-6 assistants to keep our Activity Center running smoothly.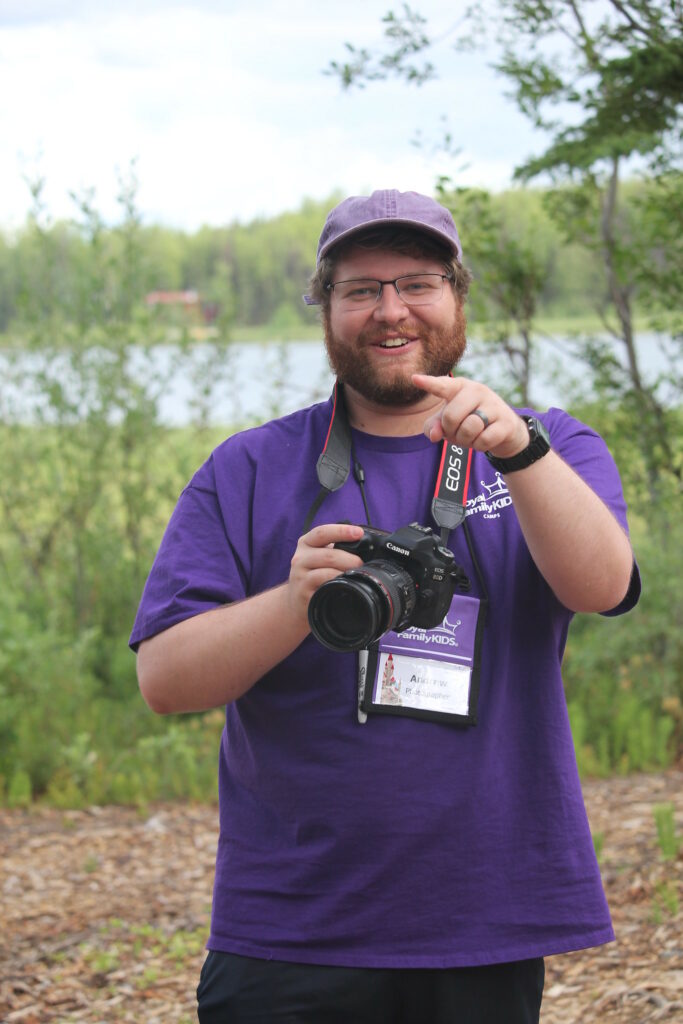 Ancillary Staff
Each year, RFK is made possible by a host of volunteers working behind the scenes to ensure everything goes smoothly and to create a memorable week for the campers. Each year, RFK is made possible by a host of volunteers working behind the scenes to ensure everything goes smoothly and to create a memorable week for the campers.
Logistics: Work with the Directors and area coordinators to manage the logistics of camp.
Photography Team: Because personal photography is prohibited during camp, our team of photographers captures the moments that matter, giving every camper something to remember after they leave.
Runners: Runners ensure that during the week of camp everyone is supplied with what they need to be successful via "runs" between town and camp

Position Requirements: Must have access to a car during the week of camp

Night Angels: Come to camp on two evenings to spend time with the campers while their Cousins take a much-needed break.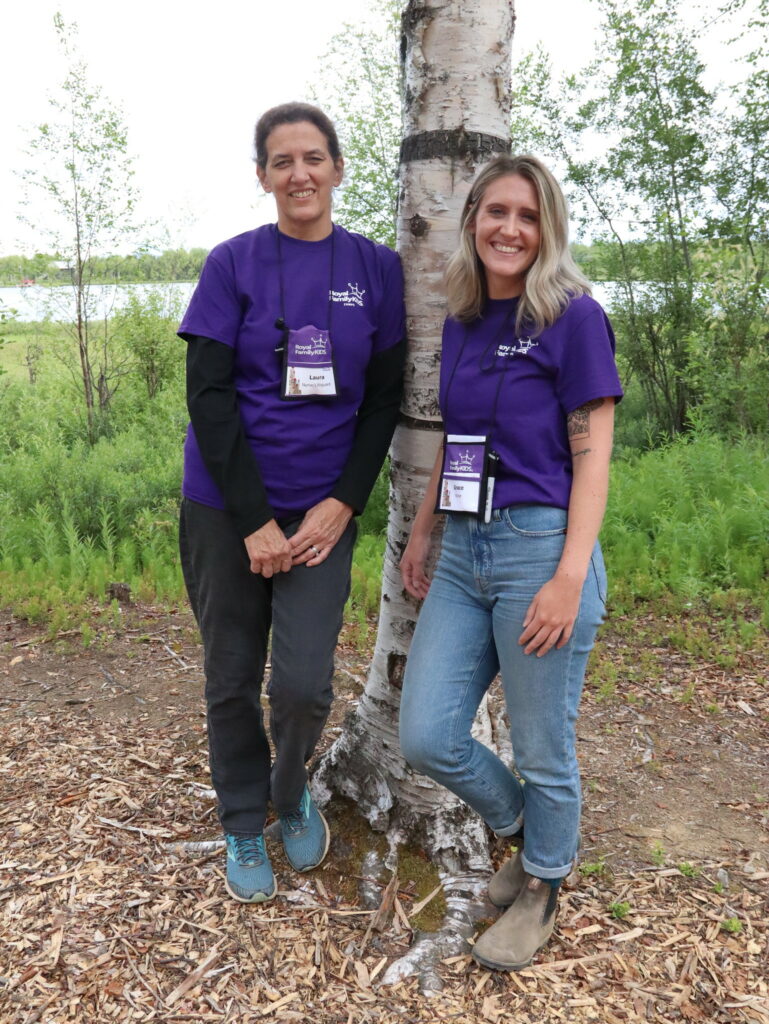 Healthcare Providers
Camp nurse: Nurses make sure everyone at camp is having a good time – whether it's passing out mosquito spray or band-aids.

Requirements: Must be a registered nurse in the United States
Need: 2 Nurses
Professional On Staff: An important and well-loved position, providing support to campers and volunteers as needed throughout the week.

Requirements: Must be a licensed social worker or counselor in the United States
Need: Must have at least 1 professional on staff to have camp.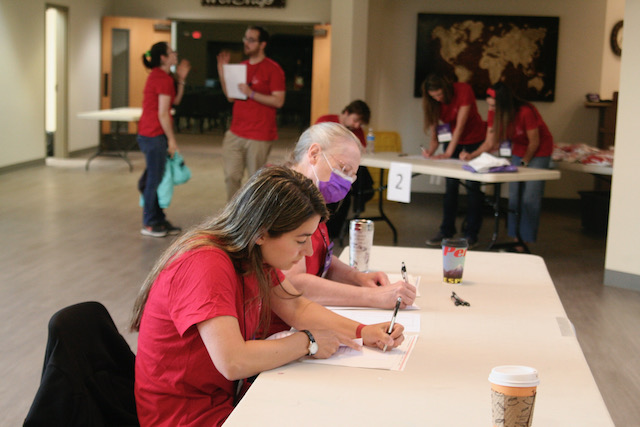 Event staff
While event staff do not stay at camp all week, they play a crucial role in the success of camp. From making food for training, loading U-Hauls, and decorating camp to Camper registration, Camper de-registration, and welcoming volunteers home, event staff make all the moving pieces outside of camp happen.
Positions: Night to Remember volunteer, Birthday Backpacks, Birthday Party, Birthday Cake Decorating, Camp Registration, Welcome Home Dinner, Logistics, Training, Other.
Requirements: Age 16+ and complete the Event Staff Application (above)

---
Support from Home
Join the Prayer Team: Email royalfamily@communitycovenant.net to be added to our prayer list. Around the week of camp, you will receive camp-specific updates and prayer requests.
Become a Donor: Partner with us financially, enabling us to rent the campground, hire transportation, and provide campers and volunteers with supplies needed during camp.

Donate online here through our sponsor Community Covenant Church or send a check made out to Royal Family Kids Anchorage, addressed to:
Community Covenant Church
16123 Artillery Rd
Eagle River, AK 99577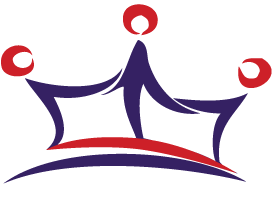 Be a part of the solution and submit your volunteer application for Royal Family Kids Camp today!