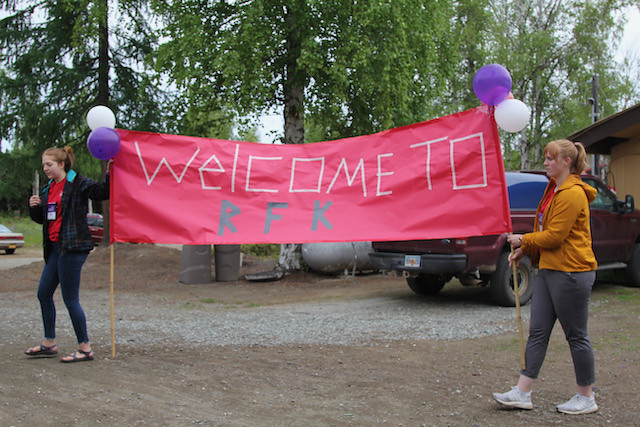 2,781 Children in Alaska Foster Care
64 Are Treated like Royalty Every Year
RFK 2023 was a great success! Read more and see photos below!
Learn more about RFK & find out how you can get involved
Royal Family KIDS Anchorage Camp #225 serves the abused, abandoned, and neglected children of Alaska's Foster Care system. Each year, we host a week-long summer camp in the glorious Alaskan outdoors that focuses on interrupting cycles of abuse and healing relational trauma. We strive to do so by providing a safe environment where our campers are treated like royalty by caring adults, where every moment is made to matter, and where these kids can just be kids.
RFK Anchorage is staffed by more than 100 volunteers who come together to create a life-changing week each camper. Be a part of RFK Anchorage, where God uses YOU to make a difference. Volunteer for RFK Camp 2023
July 22-28, 2023
Applications are Available Now!